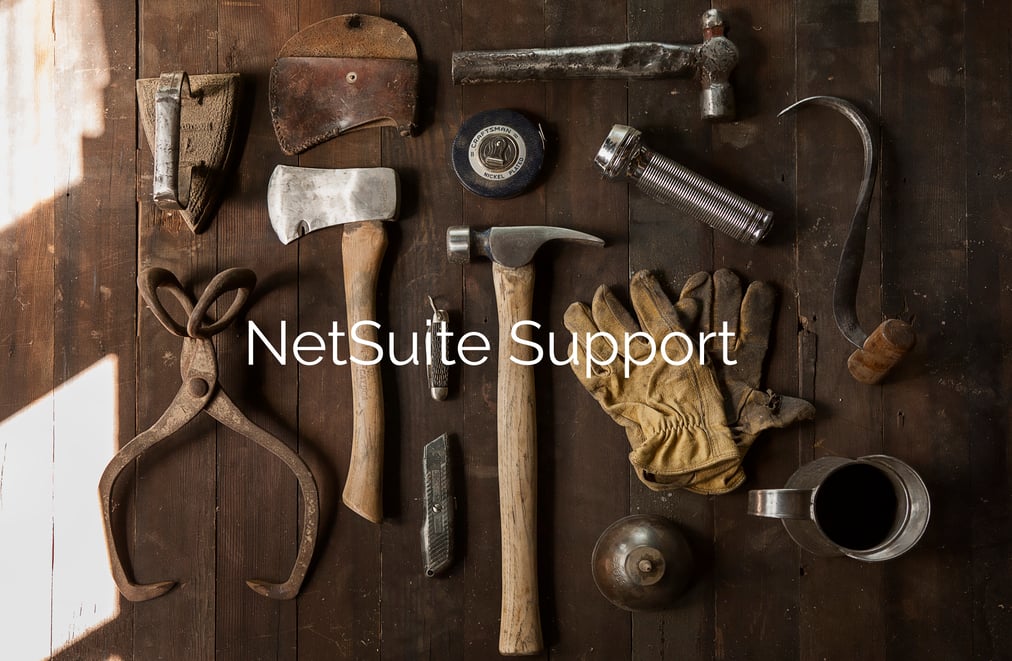 NetSuite Support is Just a Click Away
Whether you just completed your NetSuite implementation, or you've been a NetSuite customer for years, you could probably use a little help from time to time.
Maybe you have a list of outstanding items you meant to address after your go-live date, or a business process you'd like to streamline with a custom solution. Perhaps you are simply looking for a way to quickly address the system snags that arise from time to time. Great news - The Vested Group is here to help!

The Vested Group is one of the only certified NetSuite Solution Provider partners that has its own in-house, dedicated support team, inVESTED. By letting us take care of the dirty work, it frees up your internal personnel, reduces or eliminates the need for internal system training, enables you to avoid the NetSuite support fees, and drastically reduces your Time-to-Resolution for service requests.
When you use inVESTED for your NetSuite support needs, you benefit from a dedicated account manager who knows your business and processes. This familiarity with your organization reduces resolution time and frustration and also ensures you are always working with someone with the needs and nuances of your business in mind.
inVESTED is a unique support system tailored to your business. With an emphasis on simplicity, our support ticketing system works within NetSuite, ensuring your account support management is quick and painless. Best of all, we bill in 15 minute increments to ensure you only pay for what you need.
Learn more about how inVESTED can serve the support, development, or customization needs of your organization. Submit your contact information below and a member of our support team will contact you today!